Evolving paper cutting machine
Support for small size up to wide size

Optional unit
Deviation of the register mark is smoothly corrected.

Quick correction of deviation of the register mark.
Operation with easy-to-recognize monitor screen.
Because entered values are stored, the work efficiency is improved.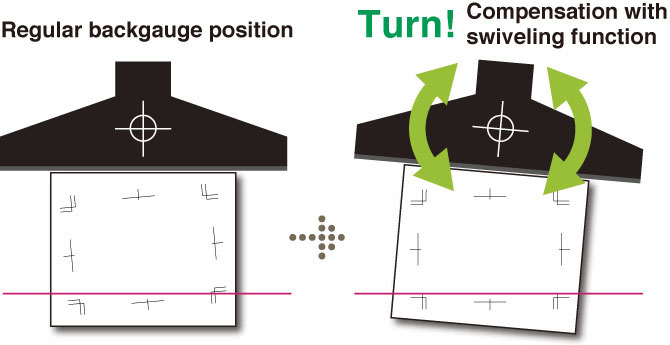 The paper edge is not parallel
to the register marks.
The backgauge rotates to align the
register marks with the cutting line.

The paper waste drops below the table in
interlock with the cutting switch.

The paper waste is automatically discharged smoothly.
Function ON/OFF selection can be made.
The waste is automatically discharged to the dust box with a damper (option).

The table does not move if
the function is turned off.
The safety cover rises up in interlock with
the cutting switch and the knife lowers.

After cutting waste drops, the table returns
to the original position quickly so that
the next job can be started.
The work is more convenient with a damper!
The damper automatically transfers cutting
waste to the dust box.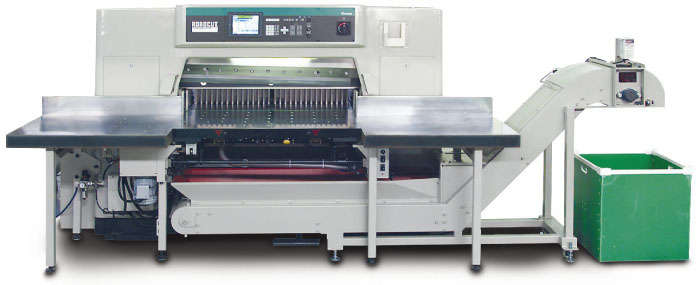 Combination of Robo-Trim and damper automatically transfers the cutting waste to the dust box.
The burden of the operator is reduced, realizing more efficient work.
* Damper is optional.